M14 Swage Tool For Plug Fix Solid Insert Installation
Swage tool for Plug Fix Solid Insert installation.
| | |
| --- | --- |
| Part No. | 3599-14125SWG |
| Suits Insert Thread Diameter mm | 14.00 |
| Suits Insert Pitch mm | 1.25 |
| Barcode | 9326518118688 |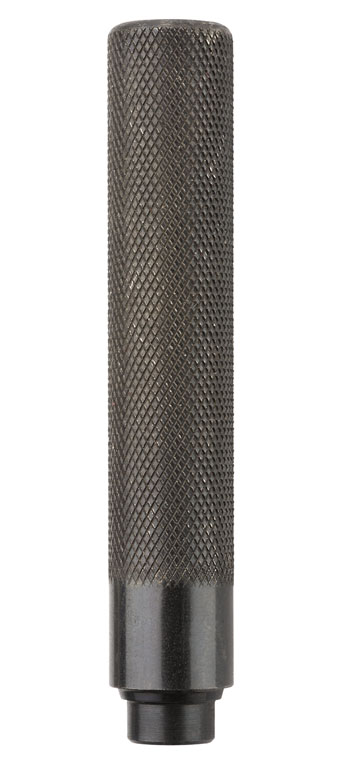 Plug Fix Features and Benefits
Specially engineered solid carbon inserts.
No drilling required - just tap and install.
Suitable for aluminium and cast iron.
Knurled ends provide a mechanical lock for secure positive lock.
Applications
Taper and gasket seat spark plug ports.
Installation Instructions
Step 1 — Tap: Pilot nose taps require no pre-drilling. Lubricate the tap with a suitable lubricant. Hand start tap and then turn with 19mm or 3/4" socket wrench. Tap entire length of port.
Step 2 — Select Insert: Ensure selected insert is the same length as the thread on the spark plug. The knurled end of the insert should be at the top of the spark plug port.
Step 3 — Install Insert: Wind the correct insert on to the spark plug. Coat outside threads with hi-temp silicone. Wind assembly into spark plug port until fully seated. Wind spark plug out.
Step 4 — Complete installation: Place swage tool into insert and hit several times to expand knurl. Install spark plug to recommended torque. Do not run engine until sealant has cured (refer to manufacturer's instructions).