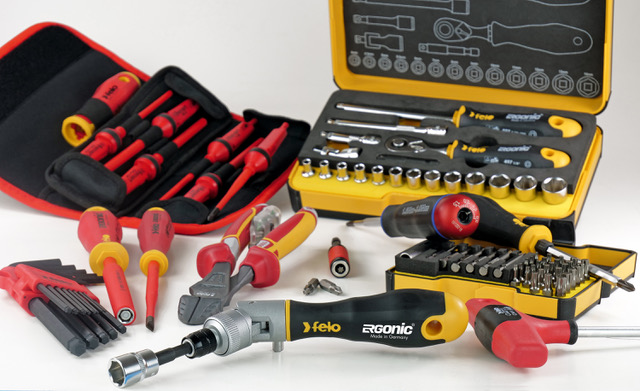 Felo Werkzeugfabrik from Neustadt, Germany is one of the world's leading manufacturers and developers of screwdrivers, bits and specialty hand tools.
The only manufacturer of screwdrivers with the patented ERGONIC® handles. The only handle with a soft flexible grip that adapts to the user's hand.
The company specializes in designing and producing tools for the professional, Industrial users and demanding DIY'ers.
Specialists in VDE safety tools for electricians and the exchangeable blade screw driver systems.
All tools exceed ISO requirements by as much as 100%.
Innovation and uncompromising quality are the hallmarks of Felo Tools.
15-year warranty on all products.
Quality tools that translate to a satisfying quality work experience.